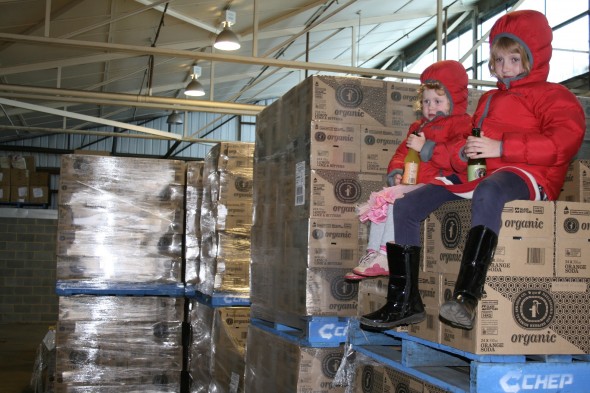 I don't trust change. Never have, never will.  I mean, why make something different when it's already pretty good? Name me one thing that's been made any better by change and I'll name you something incredulous that you wouldn't believe because it's impossible and totally unimaginable and could never happen no matter what and would sure teach you a lesson (note to self: think of a list of those things just in case, you don't want to look stupid later). So, yeah, change is the worst.
Lucky for me and change-haters everywhere, all old things become new again one day. So if you can just resist change long enough, you'll be cool eventually and you can claim you were doing it first. It's what the hipsters do - stay ahead of the trends by looking backwards and never forwards. Good advice when you're riding your penny-farthing down Gertrude Street, good advice when you're deciding what length jeans to wear. And hells yeah, staying true to my lycra power suits throughout the more breathable fabric favoring naughties was hard and at times pretty awkward work. And sure, a year ago you might have laughed at my stockpile of tasseled push-down socks and water-proof stirrup pants. And yes, since getting around town on my sweet "new" one-wheeler there have been more recorded penny-farthing related accidents in Melbourne since 1880. But yesterday I saw a group of hipsters riding backwards on horseback in Brunswick so who's laughing now?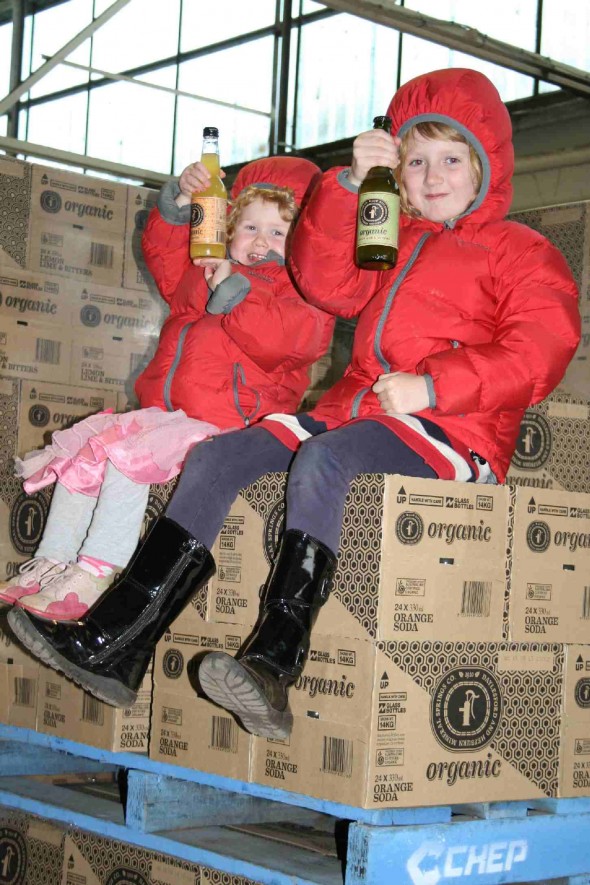 Still, you can imagine that when I was taken aside one day last week and told that DHMSCO would be releasing not one but two new drinks, I maybe freaked out a little bit. Threats were made, my pre-colonial urban bonnet was thrown, and more than one limited edition signed Baywatch poster was destroyed. That's when I should have known I'd gone too far - you just don't mess with the Hoff in Speedos. I'm genuinely sorry about that. But when not even a cordless phone maimed David Hasselhoff was enough to convince a clearly delirious staff that change is how Saved by the Bell: The New Class got made, I did what any mature, cool-headed adult would do: I threatened to destroy the entire mineral water industry and then called my mum to come get me.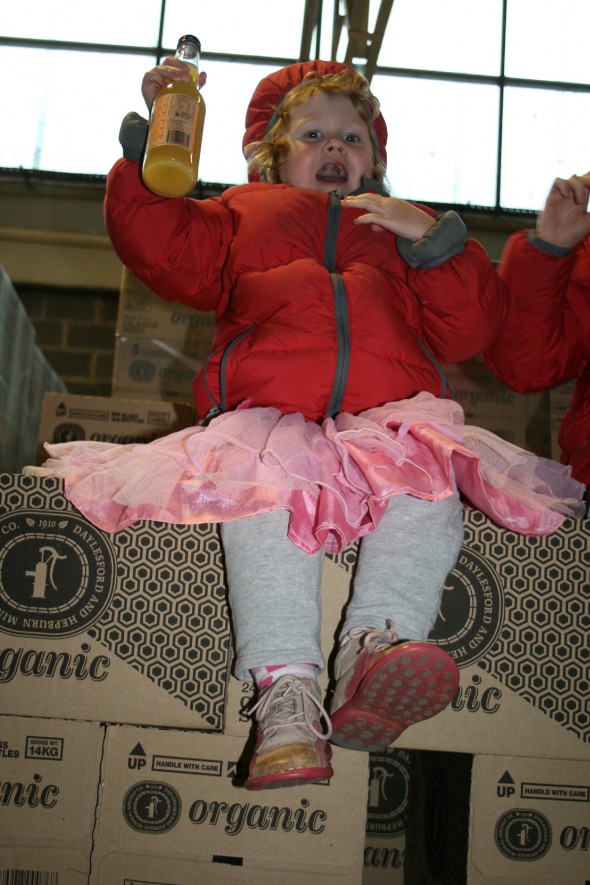 After Mum calmed me down with a sippy cup of apple juice and a hard boiled egg with buttered soldiers, I agreed to take a look at these two "new drinks:" Organic Lemon Lime Bitters and Organic Orange Soda. Organic Lemon Lime Bitters and Organic Soda! Even despite the hyperventilating and tyrannical swearing, it was becoming clear that actually, they really weren't as offensive as I'd assumed they'd be.  The labels are contemporary retro (yeah it's a thing), the bottles could easily have been recycled from my last abandoned milk bar party, and the taste is frankly Hoff-in-jocks dribble inducing. Conclusion: what could be more hipster or more amazingly forwards-backwards than sitting on an upside down rubbish bin outside a roasting-warehouse-meets-nana's-sitting-room styled café, ordering an Organic Orange Soda float? Nothing, that's what. Unless you do it while you're wearing a poncho as a skirt. Which would prompt me to doff my propeller cap to you. Or it would if I hadn't already done it weeks ago. Sheesh.
DHMSCO's new organic Orange Soda and Lemon Lime Bitters have landed. Make sure you get in before the hipsters do. Because once I've tied some string to one of the empty bottles and used it as a satchel, you won't be able to get your hands on one anywhere.
1 comment
Digg this