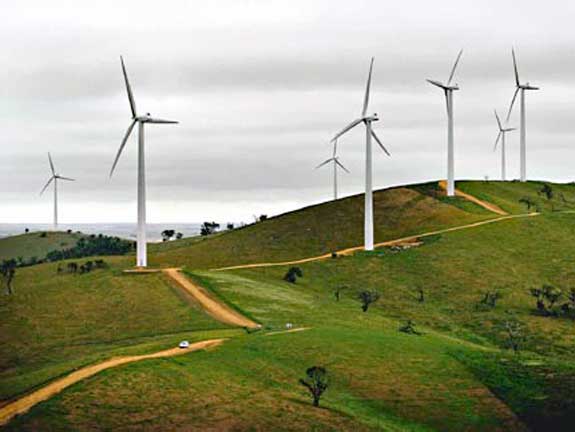 Here at, Daylesford & Hepburn Mineral Springs Co., we are continuously looking for new ways to reduce our carbon footprint and our impact on the environment.
Recently, we have purchased a substantial amount of shares in the Hepburn Wind farm project and aim to be fully reliant on wind power to run the company from our Daylesford headquarters.
Hepburn Wind is building Australia's first community-owned wind farm. With two turbines on Leonards Hill, 10km south of Daylesford, expected to be operational in the first half of 2011. Expert analysis predicts that the wind farm will annually generate more power than used by the houses of Daylesford.
More information on the project can be found at www.hepburnwind.com.au
___________________________________________________
No comments
Digg this