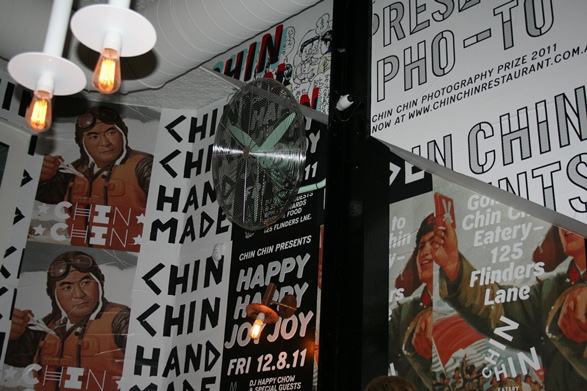 I don't know much about cooking. I mean I can tear open a packet of mi goreng with an unnecessary amount of ceremony and knife work. And I've no doubt that should Matt Moran ever sample one of my cups of cold Milo, he'd hold it up triumphantly, praising my delicate balance of flavors and my bold decision to partially dissolve the powder in boiling water before adding milk. What a risk taker. And yet despite these michelin worthy skills, I'm not above sampling the culinary attempts of others. So when it came time for a mineral water family dinner last week, Chin Chin was the proposed locale and after being assured (lied to) that they would probably have instant Indonesian noodles on their Vietnamese menu, I was happy to go along and no doubt engage in some seriously heated debate with the chefs about degrees of package tear, the best ratio of red to black sauce and how long a person can realistically exist on a diet of noodles and milk before a colonial case of scurvy sets in.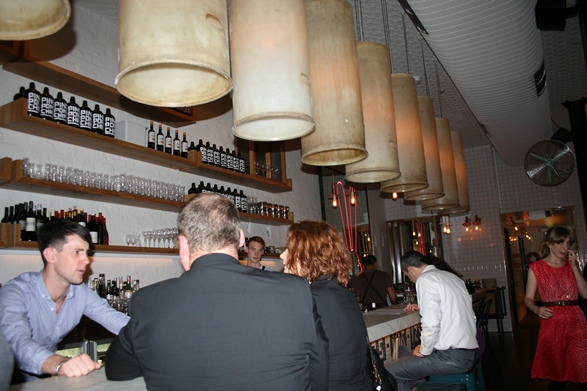 Now now, I know what you're thinking: Chin Chin is the new cool kid on campus and we, well, we are halfway through our biannual Golden Girls marathon. Still, with season 4 episode 3 on pause (Blanche and the girls are off on a Caribbean holiday - never gets old) we were out on the town and looking more Goldfinger than Golden Girl. This was not to last. If you've spent the better part of an afternoon eating Wagon Wheels and eagerly watching the romantic escapades of four 65 year old women unfold, there's really no coming back from that. And besides, once you've decided you look like James Bond, making a pretend gun with your hands and humming the theme tune while you dart around corners and shoot at bad guys is pretty much unavoidable. Two minutes in the door and we'd just managed to blow the non-existent bullet dust off our imaginary guns and put them back into their make-believe holsters when we spotted our water in a bar fridge…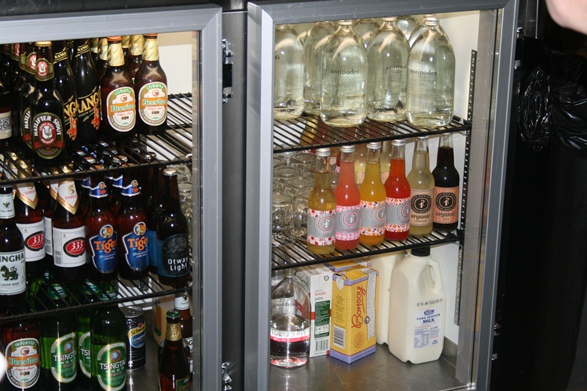 To their credit, the Chin Chins indulged our shameless product snapping in a your-lives-must-be-so-empty-there's-biscuit-crumbs-in-your-hair-and-we-saw-you-using-your-fingers-to-shoot-at-each-other-just-now kind of way. If life was an American high school movie, they would be the cheerleaders and we are the nerds that they stuff in their lockers (or drinks fridge). High-waisted atomic-wedgie-inviting underpants and our 145 man strong Troll Doll collection aside, we got it together enough to order food and eat it and yeah it was delicious and no there wasn't any mi goreng on the menu and I'm beginning to think there never was, and yeah it is lucky that the staff speak fluent Bad-Sean-Connery-Impressionese (it's a Celtic dialect, you just do the voice and ask for everything to be "shaken, not stirred") and no, apparently you can't have duck pancakes shaken or stirred, and yes that is a rainbow-haired gem stone protector Troll Doll in my pocket, thanks for noticing.
Now if you'll excuse us, Rose has forgotten her bathers and Sophia seems to think she's got the solution and we still have to catch some baddies, save the world and get the girl before we can watch it.
1 comment