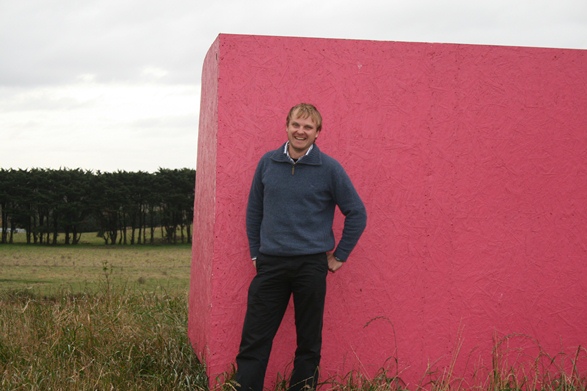 Unsurprisingly, image is pretty much everything in the DHMSCO office. Smokin' hot fashionistas that we are, we always try to stay one step in front of the trends – which is easy if you just dress a season ahead. And while yes, there is a nasty bout of chronic pneumonia going around the office and a valuable lesson has been learnt about never actually hugging fire, come Spring when you're all stepping out in open-toed jester slippers and cap sleeved Jagger-meets-Lennon anti-war military inspired peasant smocks, we'll give you a patronisingly wry smile and say something cool and withering like, "huh, quaint smock, I think I had one like, three months ago…"
So you can imagine that when the time came to find a new face to reprezent up in the Sydney boroughs, there were a lot of criteria that needed to be met by potential candidates…
Someone who can tie their own shoes… Someone who likes post-modern indie-rap music from south-west downtown Brooklyn only… Someone who wouldn't necessarily wear but still owns a Batman cape… Someone who's not afraid to experiment with sock colour… Someone with a complete set of Smallville trading cards who is willing to share… You know, the usual things you look for in an employee / new best friend.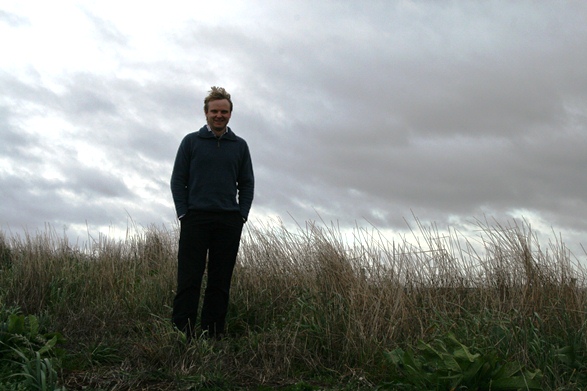 But how to find such a well-rounded specimen?? Is there really anyone out there as impossibly cool as we are? Impossible! Or so I was writing in my Backstreet Boys journal with my collector's edition N*Sync ten pen. But as I paused a moment to gaze up at my Wham poster and come up with another word for awesome (uber-cool? totes-awes? hot-shiz? tres-mazing?) it hit me like a Take That reunion tour – Boy Bands!!! I mean if anyone's as cool as us it's Gary Barlow! Or Nick Lachey!! Or Taylor Hanson!!!
And so the search was on. In hind-sight, advertising open auditions for "the next big thing in pop music" was probably a bad idea. Wayyy too many Bieber lookalikes. And a lot of people were genuinely disappointed that they weren't meeting Kyle Sandilands. Very few were interested in selling mineral water and nobody had a Season 4 Episode 13 Lex-Luther-seduces-Lana-Lang trading card. Things. Were. Dire.
But then like the soaring altos of a Human Nature harmony, there he was: Dan "The Man" Kolek.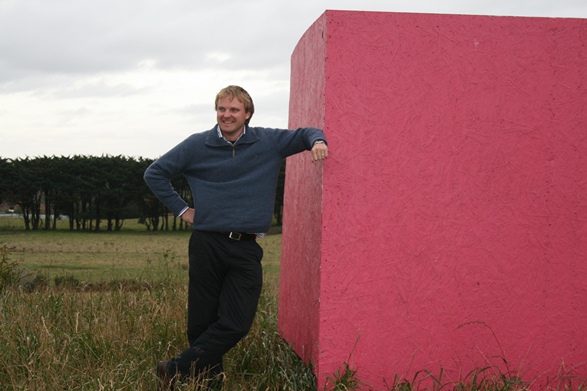 Look at that pose – we didn't even tell him to do that! He's a natural! A born diva with a pop-star pout, killer high notes and a passion for carbonated water! Swoon!! I mean, when his agent faxed through a rider with Dan's list of demands before the contracts were even signed I thought it MAYBE seemed a little much. I don't even know what coconut infused hydraulic hair dehumidifier is, but apparently Dan won't work without it. Also, if anyone knows where I can find fresh peonies this time of year…
Still, if you're in New South Wales and you need style advice, vocal lessons, an autograph or maybe even a mineral water order, Dan's your man. Get in touch! Chase him shrieking though the streets! Maybe just don't look him directly in the eye…
No comments