Apparently, lots of different cities have food. Which is confusing and frankly inconsiderate. As a seasoned traveler who's owned houses in more than two (less than four) different Monopolies, I don't appreciate having to worry about what I'll be eating on my worldly adventures that have seen me check into eleven different places on Facebook.  My concern is this: how do I know if I will like a city's food until I get there? And how do I know where to find the food that I want at the temperature that I like? And what if it's too late by then because Mum forgot to pack my emergency supply of freeze-dried Doritos and canned Tiny Teddies? Nightmare.

The good news is that there's really no need to be too panicked about travelling to the exotic far-aways of Woolloomooloo or Paddington or Community Chest. Well, you can be a little bit scared but not too scared. Feel free to be Desperate-Housewives-is-in-its-final-season alert but not Terri-Hatcher-hasn't-got-any-definitive-new-projects-lined-up alarmed. But how to avoid potential starvation and / or  culinary disaster? Um, it's easy peasy cross my heart no duh infinity. To find out about a city's food you can visit a "Taste Of City" show and taste all the different not to mention available food and drinks and people a city offers (yes of course people have different tastes depending on the city they are in – lick someone and then go to a different place and lick somebody there, you'll see).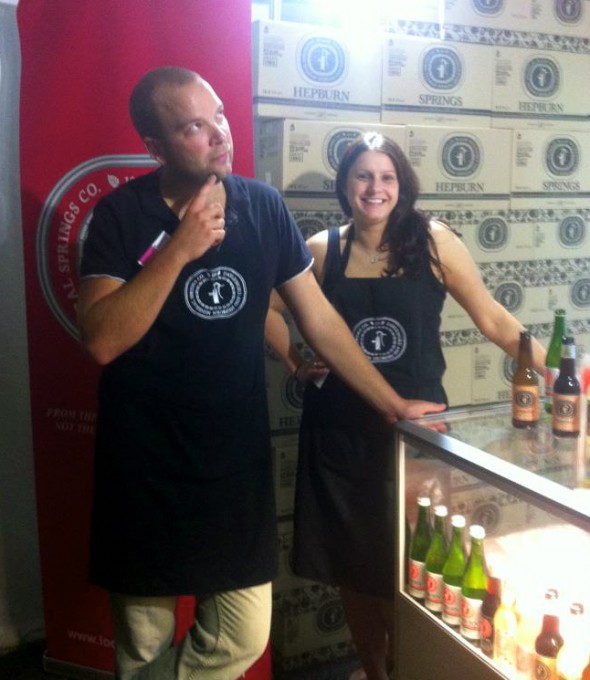 So we trooped off to Taste of Sydney to a] find out how many jars of preserved Fruit Loops and dehydrated Pop Tarts we'd need to pack on any future visits to the Bondi Vet set (a golden retriever who's been attacked by a parrot shouldn't be the only one allowed to lick Dr Chris) and b] to reassure the nervous crowds with the knowledge that you can depend on yummy, fizzy, fruity and minerally drinks being available in Sydney whenever you're in town for a trip to the Sydney Harbor Bridge Club or whatever (talk about high stakes - the last game I went to my mouth went so dry I played my trump card way too early and it cost me the under 65s metropolitan final. That's the last time I let Ira psych me out into thinking the bar's gone dry. He walked away with the trophy and I was left licking ginger beer off a coaster, trying to convince Val and the girls to renew my contract for next season).
Ira's impending epic and very public embarrassment at the hands of a whoopee cushion aside, knowing that you don't have to BYO mineral water on any interstate travel saves a lot of luggage space not to mention the time and tears wasted at domestic check-in when security realizes that your hand luggage is full of glass bottles and you're left with no choice but to chug down a long weekend's supply of organic cola before spending a very uncomfortable 70 minutes at high altitude trying to suppress the amount of gas that can only be produced by boat-racing ten liters of carbonated soft drink. It's really no way to make new friends (travel bingo is the way. You'll have the whole cabin asking who the cool cat is with the plastic bingo set and the bag of Columbines. Trust me).
To borrow a term from my bridge buddies, our Taste of Sydney stand was pretty bingo-bango-bongo. Unlike the fridges at certain bridge clubs that will remain nameless, ours were well stocked and psychological warfare free. Unsurprisingly, it wasn't Calombaris or Zumbo pulling all the babes. I guess word got around pretty quickly that there was a mineral water enthusiast who's recently won second prize in a beauty contest and collected $10 for their trouble working the water stand. And Ira said I'd never pull again in this town. Never underestimate the power of local mineral water and a fail-safe pick-up line. Now, before I go I just have to ask, is that a Columbine in your pocket or are you just pleased to see me?
No comments